Exhibition Outline of the 2012 Beijing International Automotive Exhibition (PDF/216KB)
Exhibition Outline of the 2012 Beijing International Automotive Exhibition
Tokyo, April 6, 2012 - Fuji Heavy Industries Ltd. (FHI), the maker of Subaru automobiles, today announced that it will exhibit the "2013 Legacy" (Chinese specifications) at 2012 Beijing International Automotive Exhibition slated for April in Beijing, China (Press day: April 23 and 24; Trade day: April 25 and 26; Open to the public from April 27 through May 2).
Under the theme of "All performance enhancement" that covers designs, fuel efficiency, driveability and safety, the 2013 Legacy was developed with more extensive modifications than a typical yearly model change.
In the view of the market characteristics, the 2013 Legacy model for Chinese market was specially designed not only to enhance its great presence but also to embody the bold and dynamic design with its raised ground clearance.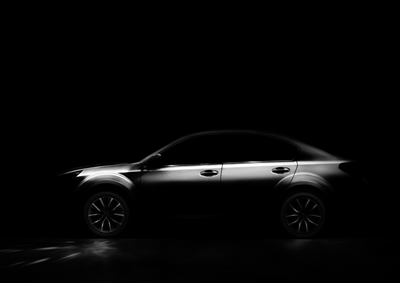 Subaru 2013 Legacy (Chinese specifications)
FHI will also showcase the Subaru BRZ for the first time in China, and the new Chinese rally car. The press conference is scheduled at the Subaru booth on April 23.
The special site opens today at 11:00 on the Subaru Global Site.
http://www.subaru-global.com/ms2012/beijing/
The site will feature information updates relating to the 2012 Beijing International Automotive Exhibition
including Subaru's press conference.