First SUBARU BELL 412EPX Helicopter Delivered to Japan's National Police Agency
First SUBARU BELL 412EPX Helicopter Delivered to Japan's National Police Agency
Tokyo, May 20, 2021 – Subaru Corporation is pleased to announce the delivery of its SUBARU BELL 412EPX helicopter to Japan's National Policy Agency.*1 This marks the world's first delivery of the SUBARU BELL 412EPX, the latest upgrade of the renowned Bell 412 series jointly developed by Subaru and Bell, a Textron Inc. company.*2 The helicopter will be used by the Iwate Prefectural Police for its mission to serve the local community after pilot and maintenance training have been completed at Subaru's Aerospace Company's Utsunomiya Plant.
The SUBARU BELL 412EPX is designed to operate in demanding weather conditions and is built to support policing, firefighting, and disaster prevention and response missions for countries around the world. The aircraft is used as the foundation design for the UH-2, the next generation utility helicopter for the Japan Ground Self Defense Force.
SUBARU BELL 412EPX dedicated website:
https://aerospace.subaru.co.jp/412epx/en/
In addition to manufacturing and sales, Subaru will enhance its commitment to the SUBARU BELL 412EPX by providing aftermarket support such as parts supply and maintenance.
*1: News release dated June 18, 2019: Japan National Police Agency Places World's First Order for SUBARU BELL 412EPX https://www.subaru.co.jp/press/news-en/2019_06_18_7387/
*2: News release dated July 17, 2018 Subaru and Bell Announce Collaboration on Commercial 412 Helicopter Upgrade https://www.subaru.co.jp/press/news-en/2018_07_17_6068/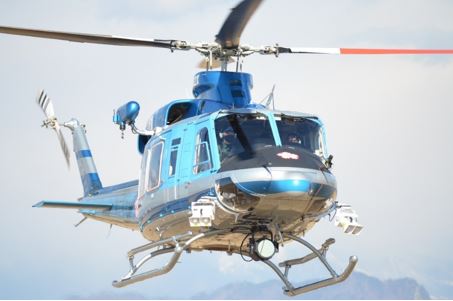 SUBARU BELL 412EPX
###